If the thought of visiting the dentist has you or your child feeling anxious, Chardon Dental Arts is here to make the entire visit a calm, painless, and productive one. Our team is specially trained to provide comfortable dentistry to anxious patients as well as those with special healthcare needs. In fact, we offer the very best comfort dentistry near Chardon, OH because we offer safe and effective laughing gas to patients of all ages!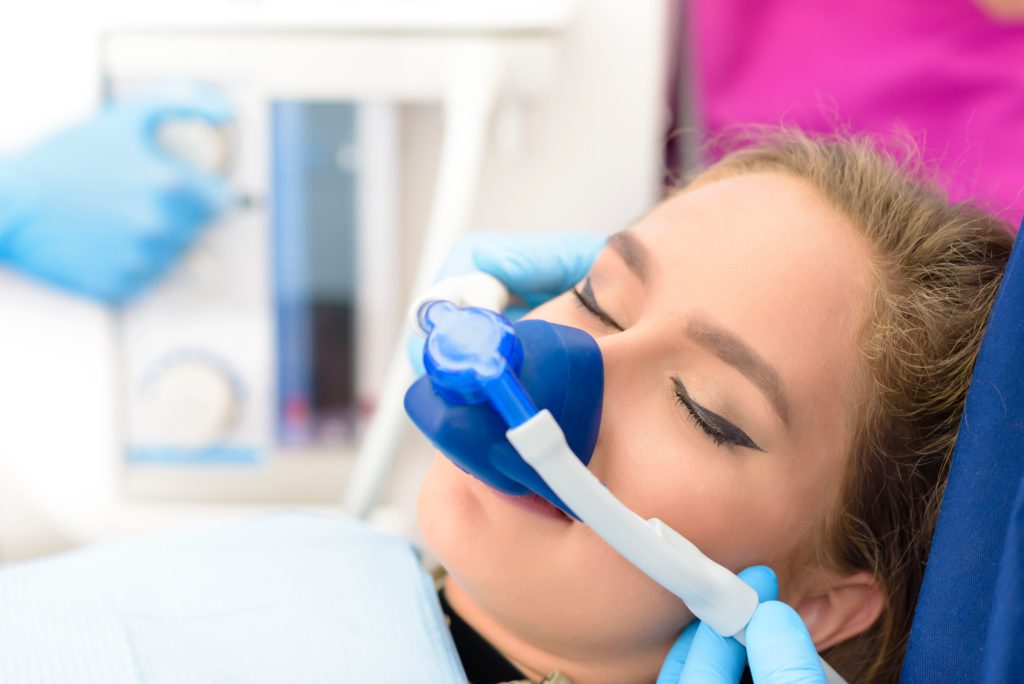 Laughing Gas for a More Comfortable Dental Experience
If dental appointments make you anxious, Dr. Gray can administer laughing gas to help you feel more at ease during your visit. Laughing gas has been used in the field of dentistry for centuries. It is safe and comfortable for most patients and is administered using a soft mask over the nose, allowing you to feel more relaxed within minutes.
Wondering if laughing gas is a good choice for you or your child? It's designed to:
Ease anxiety levels for the full duration of the appointment
Provide a more comfortable experience during long procedures
Provide additional comfort to patients with special healthcare needs
The effects of inhaled laughing gas are temporary, and diminish soon after the dental treatment is completed, which means you can return to school or work once you have left our Chardon dental office.
If you or your child are feeling anxious about an upcoming visit, ask about laughing gas. Most of our patients are good candidates for this treatment, including our pediatric patients.
Nervous About Your Dental Appointment? You're in Good Hands!
At Chardon Dental Arts, your wellbeing is our top priority. While that begins with a healthy smile, it also includes offering safe dentistry to our patients who might be feeling anxious about visiting the dentist.
Dr. Gray dedicates many hours to his own continued training, including the most advanced techniques and requirements to help patients enjoy a comfortable dental visit. We follow all safety guidelines and are committed to understanding your unique needs and lifestyle. When you are a patient of ours, you'll be treated just like family!
Comfort Dentistry in Chardon, OH
We want every visit to be a positive one for both our adult and pediatric dental patients. If you or your child would benefit from laughing gas to decrease dental anxiety, let us know. Call Chardon Dental Arts today to learn more!