Dr. Adam Gray is ready to renew your confident smile, with restorative dentistry solutions powered by high-end technology and experienced care.
Chardon Dental Arts offers the best, most cost-effective restorative solutions near Chardon, OH, with each treatment designed for long-lasting comfort. We use the latest dental technologies to make the most of every procedure — whether it's an implant, crown or filling you need, you can rely on every procedure being comfortable, efficient and effective.
We provide the following restorative dentistry offerings at our Chardon dental office:
Dental Crowns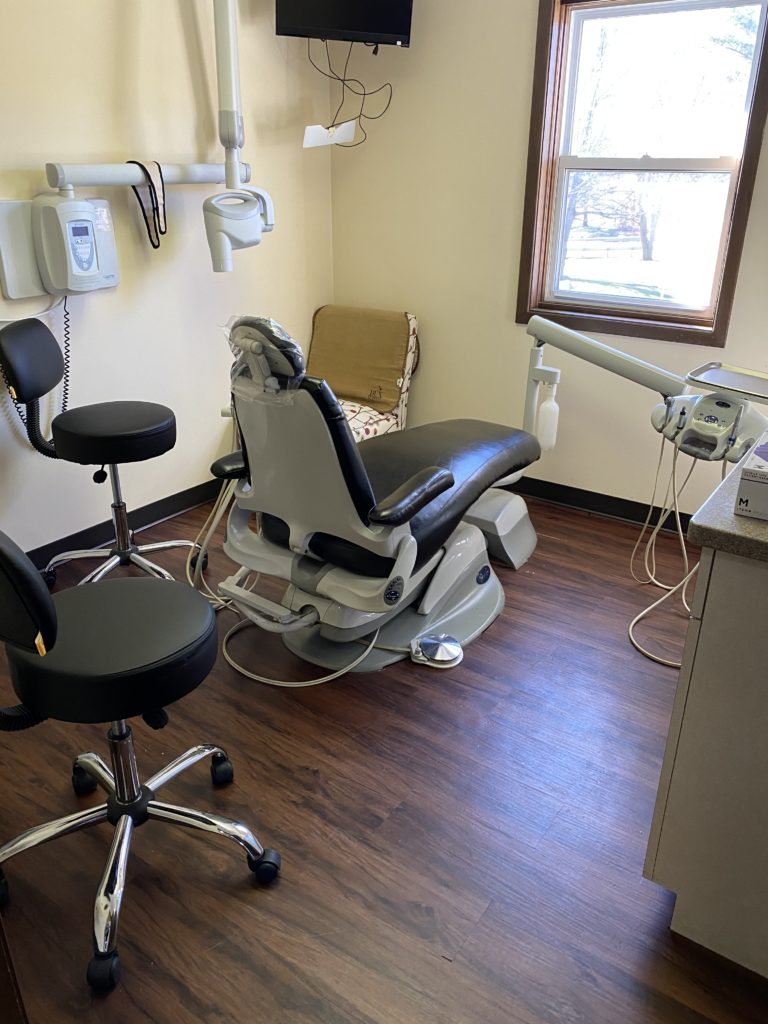 If you have damaged or broken teeth that are otherwise healthy, Chardon Dental Arts can repair the damage and restore your smile with dental crowns. Each crown fits over the original tooth for seamless protection and stability. This procedure can even repair a chipped tooth!
If needed, Dr. Gray may also use a dental bridge, to fill a gap created by a single missing tooth.
Our dental crowns are carefully created for natural, tooth-colored look, using the following durable materials:
All Porcelain
All Ceramic
Metal Porcelain
Zirconia
BruxZir®
Natural Dental Fillings
Dr. Gray is careful to choose dental filling materials that match the natural color of your teeth — no need to worry about those traditional, typically unattractive metal fillings! And as an amalgam-free dental office, you can be assured that you'll only be treated with the safest, highest quality materials available.
Inlays & Onlays
When teeth located in the back of the mouth become mildly to moderately decayed, inlays and onlays are used for their restoration. Dr. Gray can also use inlays and onlays to repair fractured teeth that aren't damaged to the extent of requiring a full dental crown. Just like our other restorative dental procedures, inlays and onlays will always be carefully color-matched, for a natural look that seamlessly blends with the rest of your smile.
Dental Bonding
Dental bonding is used to renew parts of the tooth that are missing. With tooth-colored materials similar to white fillings, we'll cover gaps or chips in the teeth and fortify your confident smile. When this minimally invasive procedure is performed, additional numbing or adjusting of the tooth is rarely needed.
Dental Bridges
Many patients find dental bridges to be the most cost-effective way to replace missing teeth. A dental bridge keeps a false tooth in place, securing it to the surrounding teeth with a fused "bridge" called a pontic. At Chardon Dental Arts, we offer both traditional dental bridges and permanently fixed dental implants.
Dental Implants
Dental implants are a trusted, durable solution for lost or missing teeth. Dr. Gray uses state-of-the-art technology and materials to ensure every dental implant will look, feel and function naturally. The procedure consists of a titanium post, or root, permanently anchored to the jawbone before a dental crown is placed just below the gumline.
At Chardon Dental Arts, we'll always use state-of-the art dental technology and materials to ensure your natural smile. We offer the following dental implant systems:
Single Dental Implants
Implant-Retained Overdentures (similar to All-on-4®)
Removable Dentures
No matter how many teeth you may need to replace, we offer an affordable, aesthetically pleasing option for filling those gaps with removable dentures! We'll create a customized solution for each patient, with dentures and partial dentures options including immediate, complete, partial and flipper.
When you schedule your consultation with Dr. Gray, he and his team will work with you to find your optimal denture treatment plan!
Schedule Your Restorative Dentistry Appointment Today!
Chardon Dental Arts is prepared to restore your smile with gentle, top-quality dental care. Call our office today to schedule your appointment!