FREE Implant Consultation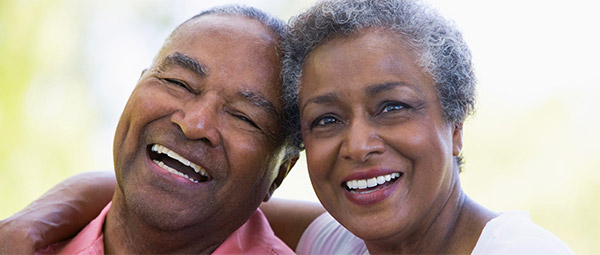 Are you considering dental implants? Chardon Dental Arts is happy to offer FREE implant consultations. Learn how this advanced treatment can improve your quality of life!
Tooth loss isn't just uncomfortable, it can also compromise both your self-esteem and your overall health. Fortunately, missing teeth don't have to keep you from smiling when there are permanent, natural-looking dental implants.
At Chardon Dental Arts, we offer the very best dental implants near Chardon, OH because our team is focused on your needs. Our dental implant dentist, Dr. Gray, will take you through the consultation and treatment processes and provide you with top care for your unique case. He will also ask you questions about your goals and lifestyle to ensure that you make the most confident decision possible.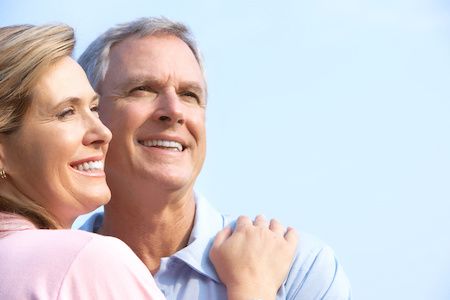 How Do Dental Implants Work?
Dental implants, also known as tooth implants, are posts fabricated from titanium that are designed to replace your natural tooth roots. When placed successfully, you can expect your dental implants to last you the rest of your life.
Depending on the number of teeth you are missing and the type of dental implant system selected, you may need just one implant or many implants. Each one is covered with a luminous dental crown, or in the case of fixed dentures, dentures that are attached to dental implants.
What Dental Implant System Do I Need?
We offer the following types of dental implants at our Chardon dental office:
Single Dental Implants
All-on-4® Dental Implants
Hybrid Dental Implants
Hybridge Dental Implants
Implant-Retained Dentures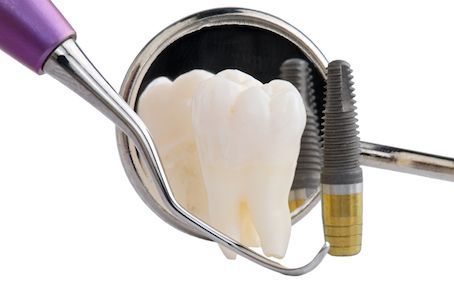 Single Dental Implants
A single tooth implant replaces the root of the missing tooth. After yours is placed, it will be topped with a durable and natural-looking dental crown, custom-shaped, and custom-shaded to perfectly match the rest of your smile.
All-on-4 Dental Implants
All-on-4® is a world-renowned and leading-edge system designed to replace full arches of teeth using as few as four dental implants. Afterward, dentures are permanently attached, providing a new smile in less time than other systems.
Hybrid Implant Dentures
Using hybrid dental implants, Dr. Gray can permanently affix dentures using dental implants. If you like the look and feel of traditional dentures, but would rather a more stable fit, hybrid implant dentures may be a great choice for you.
Hybridge Dental Implants
Hybridge is an advanced dental implant treatment protocol made to ensure fewer implants and rapid treatment times, with some patients finishing treatment in as little as one month. If you are missing many teeth and would like a new smile sooner rather than later, Hybridge could be for you!
Implant-Retained Dentures
Implant-retained dentures are partial or full dentures that clip or snap onto dental implants for a more natural-feeling fit. Implant-retained dentures are proven to be a healthier alternative to traditional dentures as their ultra-snug fit promotes healthy bone retention.
How Much Do Dental Implants Cost?
An investment in dental implants is an investment in life! Your total out-of-pocket dental implants cost will depend on a number of factors including:
Your chosen dental implant system (e.g. single dental implant, implant-retained dentures, etc.)
Potential preliminary treatments like bone grafting or socket prevention
The terms of your dental insurance plan
At Chardon Dental Arts, we make it simple to manage your tooth implant costs. We accept a wide range of dental insurance plans as well as no-interest and low-interest financing plans through CareCredit®. Uninsured? Take advantage of our in-house dental discount plan!
Our financing team will submit claims on your behalf so that you can focus on your health, not paperwork. Call us today if you have any questions about your dental insurance plan or our financing options.
Schedule Your Dental Implant Consultation with Dr. Gray Today
It's time to fall in love with your smile again! Call Chardon Dental Arts today to schedule your consultation.