Chardon Dental Arts provides a long list of oral surgeries under one roof, providing the complete dental care you need from the dental professionals you know and trust!
For patients of all ages, Dr. Adam Gray will take the time to assess each patient's needs and take a comprehensive approach to dental care. With his dedicated team, he prioritizes your total-body health and comfort to provide the best oral surgeries near Chardon, OH.
Sedation Dentistry For Oral Surgeries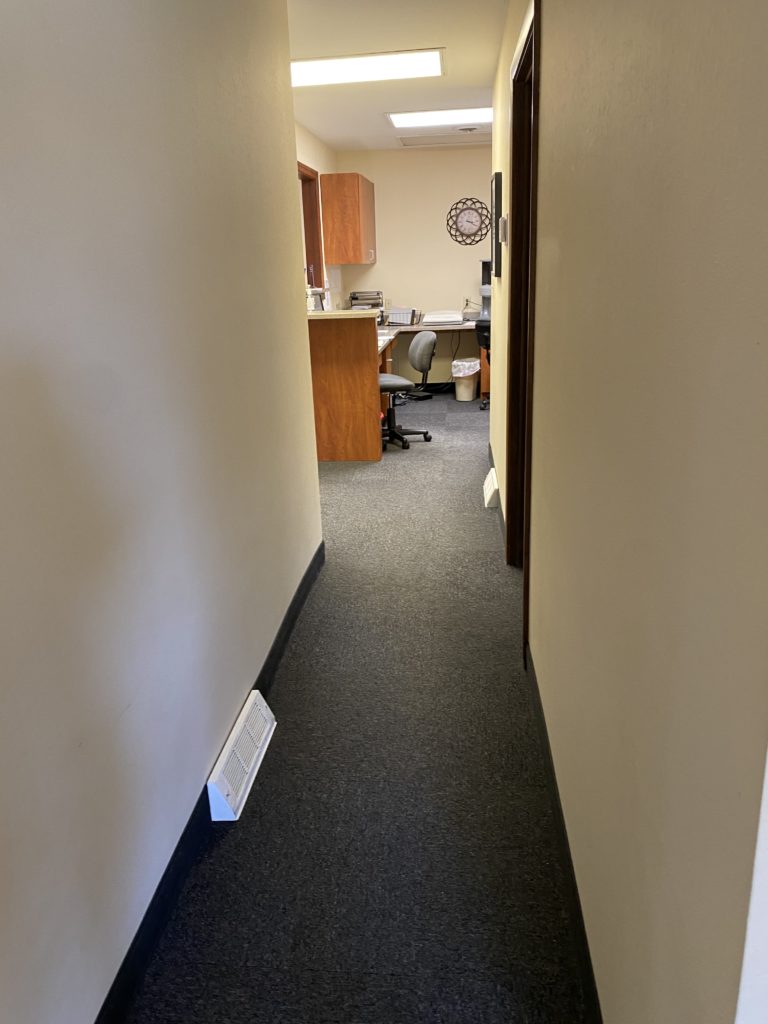 Our Chardon, OH dental office offers a comprehensive list of oral surgeries, designed to provide care to the whole family! Along with our selection of surgeries, we offer advanced sedation dentistry services for those with dental anxiety, special healthcare needs, or who need extra support to undergo a lengthy procedure.
Your consultation will focus on creating a strategy for your optimal oral health. Together, you'll review your health history with Dr. Gray to form a customized dental care plan, including the optimized sedation level for your needs!
Dental Implants
Permanently restore your smile with long-lasting dental implants! Chardon Dental Arts will provide you with the highest quality in natural-looking tooth restoration, using titanium posts implanted into the jawbone that allow luminous crowns to be attached.
Implants are the top choice for many patients due to their durability — these implants are built to last a lifetime, without ever restricting the foods you can eat!
Chardon Dental Arts offers the following dental implant systems:
Single Dental Implants
All-on-4® Dental Implants
Hybrid Dental Implants
Implant-Retained Dentures
Bone Grafting
If you're suffering from periodontal disease or damage to the jaw bone, you may need a specialized treatment plan to support your dental implant. Periodontal disease can wreak havoc on the jaw bone, making it impossible to support a dental implant without specialized treatment. In these circumstances, Dr. Gray may recommend bone grafting, also known as natural bone regeneration, to promote bone growth in the jaw. This procedure helps your jaw bone to regenerate and regain enough strength to support a dental implant.
Sinus Lift
A sinus lift surgery is also known as a maxillary sinus elevation. When the sinuses are too close or too large for a dental implant, or when a patient does not have enough bone height to support a dental implant, this surgery may be required. Dr. Gray performs each sinus lift surgery using a bone graft to allow greater security and stability for dental implants.
Ridge Augmentation
A ridge augmentation is performed to help restore the natural shape of the jaw and gums following a tooth extraction. The procedure involves placing a bone graft directly into an empty socket where the tooth's roots once were. This makes it possible for patients to receive dental implants in the future, or use dentures, if needed.
Ridge augmentation helps to prevent deterioration in the jawbone and other conditions that could adversely affect your smile, bite and overall oral health. The procedure is known for increasing long-term stability of your smile, gum ridge and jaw bone, as well as improving the aesthetic appearance of your smile by reducing gaps between your gums and restorations, while maintaining your naturally confident smile!
Tooth Extractions
Tooth extractions can be performed in case of emergency or as a preventive measure against further damage. Dr. Gray provides tooth extractions for patients who are experiencing pain, discomfort, injury, or an infection due to a tooth damaged beyond repair. Preventive tooth extractions are most often performed in the case of wisdom teeth removal.
Dr. Gray performs a complete dental exam and digital x-rays with each patient to determine the best route of treatment, whether it be a simple or surgical extraction.
Wisdom Tooth Removal
While it's common for patients to have their wisdom teeth removed in their late teens and early 20s, Dr. Gray realizes each patient will have different needs for this procedure. While wisdom teeth removal isn't required for everyone, preventive wisdom tooth extractions can reduce your chance of the development of more serious dental concerns, including tooth pain, decay, and crowding.
The advanced technology and customized care provided at Chardon Dental Arts will determine your best, safest route for wisdom teeth removal. Our friendly team performs wisdom tooth removal surgeries of all kinds, including those on impacted wisdom teeth!
You Can Trust Dr. Gray With Your Oral Surgery Needs!
Call our office today to schedule your surgical consultation. Remember, we offer customized sedation dentistry services to make any procedure more relaxing for those who need it.